Welcome to my shop!
Hi! I'm Leigh.  Welcome to my new shop!  It's still a work in progress, so if you don't see what you are looking for, please contact me.
I sell my original watercolors and fine art giclee prints and print each one myself, to order. You  can order the prints matted, or matted and framed, or print only. Each print is hand signed. I also frame them so that it's easy for you and ready to hang or give as a gift.  I am now printing my own mugs, ornaments and tea towels (myself!) with a high quality sublimation process.   I usually ship within 1-3 days.
Please enjoy browsing and let me know if there's anything that you are looking for and don't see.  I am always open to suggestions for new artwork to paint!
Watercolor Originals and Fine Art prints
Leigh Barry Watercolors
My art...
Watercolor has always been a great passion for me and I find inspiration for painting literally everywhere!
Now that my children are older, I am now able to devote more time to my painting again. I have created a studio in a corner of our family room so that I can be with the the family while I paint.
The color and vibrancy of flowers is something that has been a constant source of inspiration for painting, and the seaside is always my favorite place to be....I often combine the two in my paintings. Barns, lighthouses, and Ireland are favorites of mine also...
My camera goes with me everywhere and I take tons of photos of everything that I am inspired by and might like to paint.
I usually work from photo on my computer, or one that I have printed, using professional grade watercolors on 140 lb Arches watercolor paper.
When I have a finished painting, I then scan it to my computer. I bought a printer that prints giclee prints, that is, they are archival quality. Each print is printed per order.
Since I grew up in a family art business, I have experience with framing, so am glad that I can offer my artwork to you already framed and ready to hang in your beautiful home or give as a gift.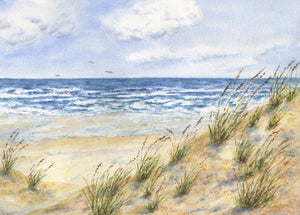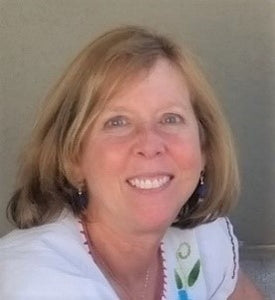 Frequently Asked Questions
All of the framed artwork have wire on the back for hanging.
Prints are shipped flat.  Framed art is shipped with bubble wrap and newspaper so that it arrives safely to you. I wrap every order with tissue paper and a blue (or green, if Irish) organza bow. I ship by USPS First Class Mail or Priority Mail.
I accept returns.  Please message or email me and return it in the same condition within 10 days for a full refund.  
I hand sign every print.  All of the mugs are also hand signed and titled.
My prints are giclee, that is,  they are acid free and will last for many years to come.  It is recommended to not hang artwork in direct sunlight.  Also, computer monitors vary, so colors may be slightly different that what appears on your monitor.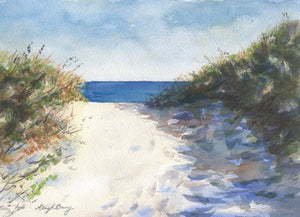 Leigh Barry Watercolors
Monkton, Maryland
Lnodar@comcast.net
410-812-6515